Howard the Duck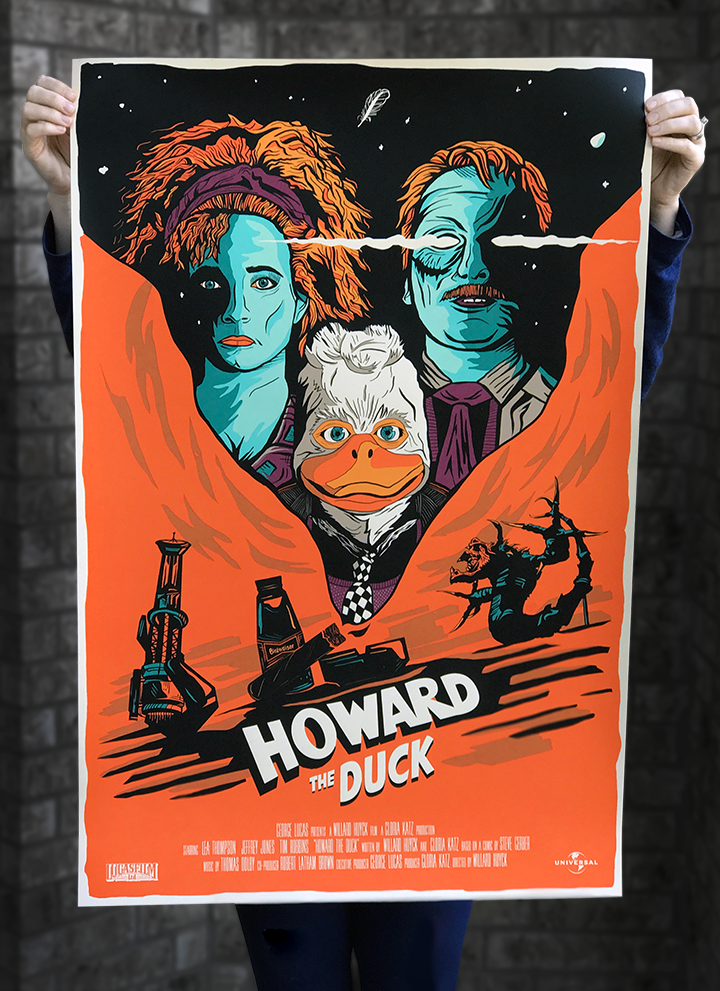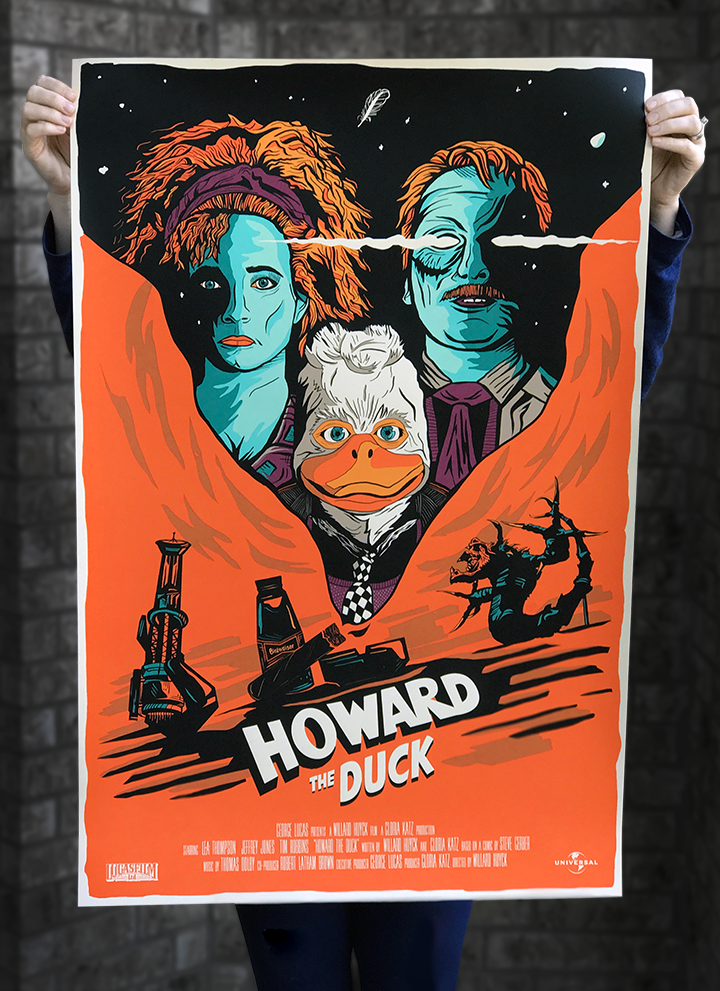 sale
Howard the Duck
A New Breed of Hero

-24" x 36" 9-color Screenprint
-AP edition of 10
-Printed by FugScreens
-Signed and Numbered
*Ships in 3-5 business days.
Shipping info:
-US orders: $16 via USPS Priority Mail
-International orders: $23 via USPS First Class Mail
I was recently commissioned to illustrate an alternative movie poster for Howard the Duck from 1986. You know, the George Lucas one. With Lea Thompson and Mr. Rooney. The infamous big-budget flop, based on the Marvel Comics series. Yes, there are people who want a poster for what many consider to be an amazing waste of celluloid. I am one of them.
I didn't hesitate to take the project as it was a childhood favorite and I thought it would be challenging to create art for a movie that most people just really didn't like. In the poster I wanted to present what could be Howard's desk after the events in the movie. The centerpiece being a Birdweiser beer bottle behind a lit cigar with the main characters revealed in the smoke. To the left and right are toy replicas of the laser spectroscope and Dark Overlord monster from the climax of the film. I figure Howard would have these to brag about saving the world.